Professional Office, Retail, and R&D Industrial for Lease
If you're planning to start, expand or relocate a business in Grover Beach or San Luis Obispo, finding the right commercial space is a crucial first step. With over 125 commercial units, 16 properties, and the Grover Tech Center, Forde Properties offers a wide range of commercial space for your business.
Whether you are looking for high-traffic retail space with great exposure and plenty of free parking, quality office space to rent, or light industrial R&D space, you can expect competitive lease terms for the commercial space you want and the help you need to get your business up and running. The Forde family will work with you personally to make sure you get the pricing, terms, code modifications, and site improvements necessary to help your business succeed.
Featuring Two New Luxury Residential Developments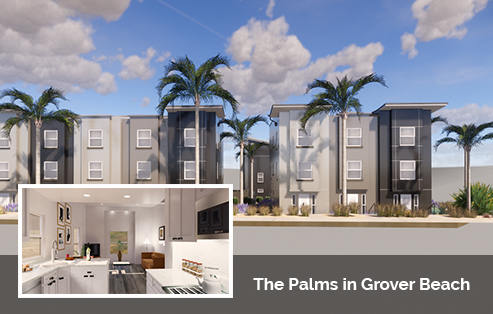 Phone: 805.481.0752
Fax: 805.481.3925 fax
359 Front Street
Suite D
Grover Beach, CA 93433
Mailing: P.O. Box 412
Grover Beach, CA 93483
Office Hours:
By Appointment Only